We are there for emergency relief, response and recovery
Disasters can happen in a moment, but their effects can be felt for a lifetime.

Your support ensures that Red Cross is able to respond as soon as an emergency occurs, mobilising hundreds of staff and volunteers to the places they are needed most to provide technical assistance in water and sanitation, emergency shelter, health and nutrition and relief supplies.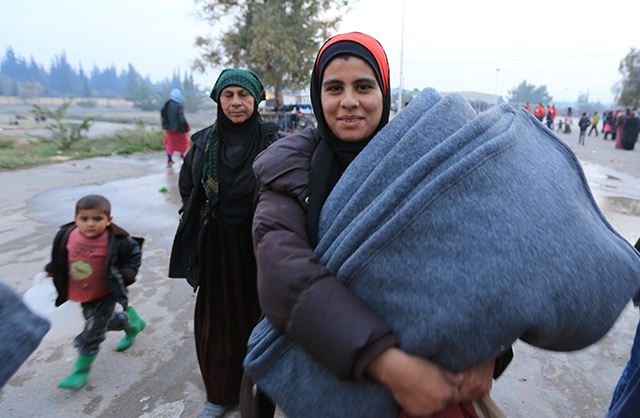 Syria Crisis Appeal
After nearly four years of conflict, around 16 million Syrian people are in urgent need of humanitarian assistance. Supporting our Syria Crisis Appeal will help provide urgent health care and relief items for people in Syria and refugees in neighbouring countries.
START FUNDRAISING NOW
Myanmar Crisis Appeal
More than 379,000 people have fled Bangladesh since August this year due to violence. There are now more than 700,000 refugees in Bangladesh as well as an additional estimated 121,000 people in need of help within Rakhine, Myanmar. Fundraise for our Myanmar Crisis Appeal and assist Red Cross in providing humanitarian support to people and communities affected by violence in Rakhine State, Myanmar.
START FUNDRAISING NOW
CONTACT US
If you require fundraising support please contact GoFundraise.
Just got started and have a few questions?
Please check the FAQ's and visit the GoFundraise Help Desk
Can't find what you're looking for?
Please raise a Help Ticket with our Customer Care Team.